Nature's Power Ingredient
Our simple formula is made with responsibly resourced, handpicked ingredients so your skin can feel better the natural way
Calendula starts flowering at the end of spring, up until early winter. Our harvest takes place between June and August in Main et Loire, Drome, Ardeche, and Correze, France.
This free app helps you find the right Boiron homeopathic medicine for your symptoms in just 3 clicks or less. Click the phone below to get the app!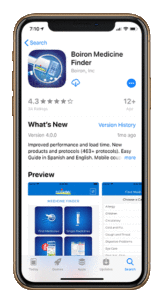 ABOUT BOIRON
At Boiron, we believe there's more than one way to feel better. Since 1932, the Boiron family has been committed to providing quality medicines. As world leader in homeopathy, our passion is your health. Our promise is your satisfaction. Find out more.
Always read and follow label directions.
*Claims based on traditional homeopathic practice, not accepted medical evidence. Not FDA evaluated.
**C, K, CK, and X are homeopathic dilutions.
Learn more.